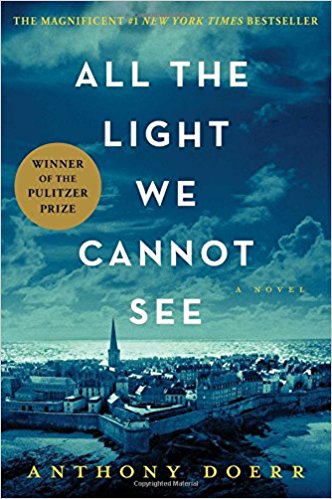 Book
We've read many books, drank LOTS of glasses (ahem, bottles) of wine, and have individually gone through so many changes over the last 24 months (new jobs, new boyfriends, weddings, breakups, moving, new sunglasses...) and having you all at my home each month has been a bright spot no matter what crazy stuff is going on.
Wine
To celebrate, we're going to drink our very first book club wine pick Gruner Veltliner, and read an Emily Feinberg pick, All the Light We Cannot See by Anthony Doerr.
I think we should make this one a book club birthday blowout, so please bring your favorite bottle of Gruner (treats optional) and come ready to chat and drink.